The magical land of Kerala is filled with tropical beaches, shimmering backwaters, coconuts, rich cultural traditions, and elephants. The warm and cozy tropical climate of 'God's Own Country' is perfect for a holiday in December. The Kerala temperature in December usually ranges between 32 and 23 degrees Celsius during this month, making it perfect to go out sightseeing. Thus, Kerala's weather in December is perfect for planning a holiday and exploring the many places to visit in Kerala in December.
Even though the coronavirus is quite active at the moment and people are still getting infected, it can be said that the destinations discussed below are safe to touring. If you're interested in place to visit in Kerala during December, then the below discussed places should be on your list.
20 Best Places To Visit In Kerala In December
Live on a houseboat, explore the backwaters, eat traditional Kerala cuisine, go on scenic treks, visit mist-laden green meadows and go fishing with special Chinese fishing nets on your Kerala holiday. The whole festive atmosphere during this time also makes it one of the best places to go on a trip in December. So go ahead and explore the top 20 places to visit in Kerala in December.
1. Kochi: Revel In The Fervor Of The Year-End Carnival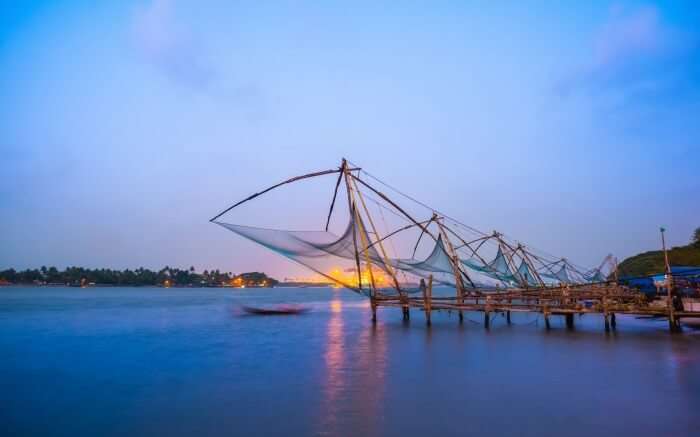 One of the best places to visit in Kerala in December is Kochi as the year-end carnival takes place during this time. Enjoy bike races, fire displays, beach football, floor drawings, and swimming competitions during this 10-day carnival. Fort Kochi and Mattancherry Palace are adorned with white paper buntings during this time. The carnival ends with a grand procession on 31st December that has bedecked elephants, music bands, fancy dress, 'Panchavadyam', folk art forms of Kerala and spectacular floats.
Highlights: Enjoy the fancy dress competition where artistes dress up as Hindu gods and goddesses, Egyptian mummies, politicians etc. After the carnival, you can also enjoy beautiful sunsets from the Rainbow Bridge and the Chinese Fishing Net Bridge at Marine Drive.
Key attractions: Vypeen Island Zone, Fort Kochi, Paradesi Synagogue, Marine Drive, Santa Cruz Basilica are among the best places to visit in Cochin.
2. Alleppey Backwaters: Explore The "Venice Of The East"!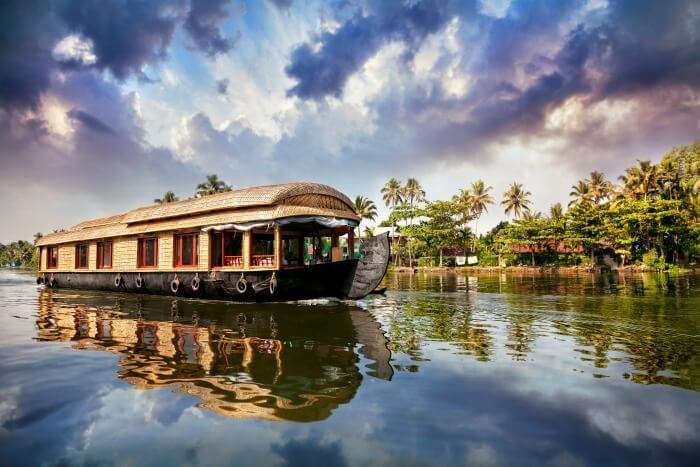 One of the best things to do in Kerala in December is to stay in a houseboat in the middle of the Alleppey backwaters as the Kerala weather in December is cool and dry and you will be able to enjoy the scenic surroundings. Devour traditional food of Kerala wrapped in banana leaves and observe lavish paddy areas below the water, go fishing with special Chinese netting, and enjoy the serene views of water lilies, ducks, and small chapels.
There is also a ten-day colorful festival called Mullackal Chiraq held here in December which is a fun event to witness. This is also the perfect weather to go kayaking and to visit the Elephant Camp at Punnamada Lake.
Key attractions: Alappuzha Beach, Kumarakom bird sanctuary, Marari Beach, Revi karunakaran museum, Punnamada Lake
35 Things To Do In Munnar For A Delightful Vacation In 2022!
3. Munnar: Get A Feel Of The Charming Colonial Hill Station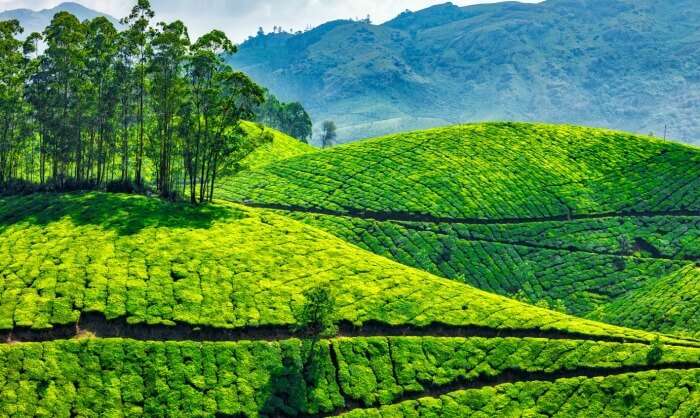 Encircled by the Anamalai mountain range, the beautiful hill station of Munnar is a sight to behold in the chilly winter season with mountain slopes covered in 80,000 miles of green tea farms surrounded by misty valleys and low flying clouds.
Visiting Munnar in December is an experience in itself as you get to enjoy the misty cold weather that can plunge right down to five degrees Celsius. Keep yourself warm with a hot cup of tea at the TATA tea museum and watch the beautiful waterfalls cascade down. There are also trekking routes, tea factories and little bungalows in Munnar that will give you an old world colonial feel. The chilled and cozy vibe of this place makes Munnar one of the best places to visit in Kerala in winters.
Key attractions: TATA Tea Museum, Eravikulam National Park, Kundala Lake, Mattupetty Dam, Marayur , Lockhart Gap, Meesapulimala
26 Captivating Tourist Places In Munnar All Nature Lovers Must Visit In 2022!
4. Kumarakom: Stay In The Lap Of Nature
One of the best places to see in Kerala in December is the palm-fringed streets of Kumarakom where you can stay in the lap of nature. The weather during this time is cool and makes for the perfect weather to explore the misty green mangrove forests, coconut palms lining the embankments and the shimmering backwaters.
Sail around the Vembanad Lake in this magical weather in a houseboat and watch migratory birds flock here from all around the country. You can also kickstart your New Year celebrations at some of the best resorts in Kumarakom.
There is also a bird sanctuary spread across 14 acres as well as a famous beach in this beautiful paradise. Visiting Kumarakom in December will help you appreciate the beauty of nature as everything becomes more picturesque during this time and there is no better experience than exploring the gorgeous backwaters in the cooler climates.
Key attractions: Pathiramanal Island, Bird sanctuary, Kumarakom village, coconut groves, rice barges, Juma Masjid
Winter In Kerala: 11 Best Places To Visit For A Blissful Vacation In 2022!
5. Wayanad: Celebrate The Festival Of Lights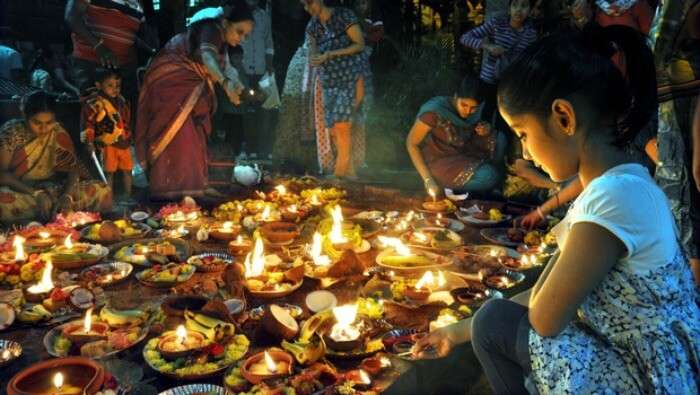 Celebrate 'Karthigai', the festival of lights, at Wayanad on your trip to Kerala in December. This is a popular Malayali festival in South India where earthen lamps are lit in the houses and there is a bonfire in the village temple. Watch as the villagers carry a burning torch made of palm leaves from the village bonfire back to their homes. It is truly a sight to behold all the pretty lighted houses in Wayanad during December with the scenic background of the Western Ghats.
Key attractions: Chembra peak, heart-shaped lake, Meenmutty Falls, Edakkal caves, Wayanad Wildlife Sanctuary are some of the Wayanad tourist places.
22 Wildlife Sanctuaries In Kerala That Showcase South India's Exotic Fauna & Flora In 2022!
6. Thekkady: Cruise Around Dead Trees In A Lake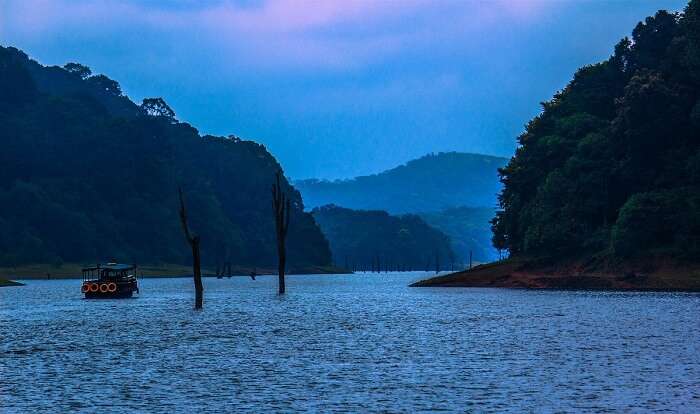 Pay a visit to Thekkady and in December and you will see nature in full bloom here. Besides other tourist places to visit in Thekkady, Periyar National Park is a key attraction. See nature in all its glory during a jungle safari and spot the Great Indian tiger, tigers, sambars, gaurs, the very rare lion-tailed macaques, leopards, boars, bisons, deer etc.
One of the most popular things to do in Kerala in December is to enjoy scenic wildlife boat rides along the Thekkady lake where the cool winter breeze will mesmerize you. You can also attend the controversial Garudan thookam festival in the Kali temples here that is held in December. In the festival, the 'Garudas' do a ritual dance and then they are held by a shaft. Garuda is a mythical humanoid bird that was used to pacify Goddess Kali.
Key attractions: Periyar National Park, Kumily village's spice market, Moozhiyar to Thekkady via Gavi spinning, elephant safaris are only some of popular places in Thekkady.
7. Varkala: Enjoy The Vibrant Beauty Of Nature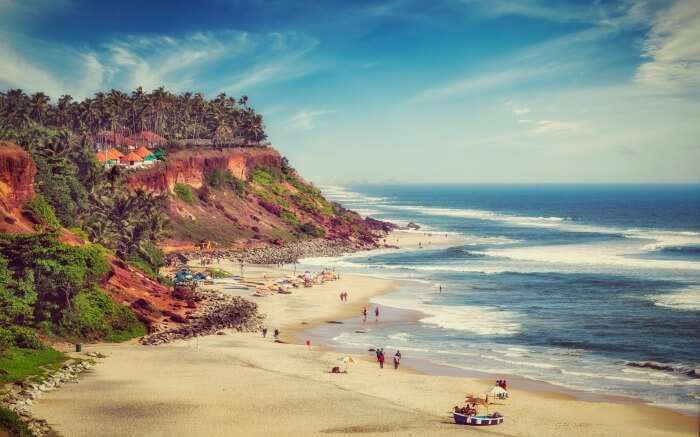 Varkala is one of the most scenic places in Kerala that becomes even more vibrant and lush after the monsoons in the winter season. Visiting Varkala in December is a good idea as the laterite cliffs, golden sands and the beaches of this area become more colorful and idyllic. The cool weather is also ideal for a stroll along the sandy shores of the Papanasam beach. This beach is considered one of the places to see in Kerala in December as it is holy and can be used to be cleanse any sins. There is also a Sivagiri Pilgrimage held in December here which pays respect to the social reformer Sree Narayana Guru.
Key attractions: Varkala beach, Janardana Swami temple, Papanasam beach, Ayurvedic massages, Sivagiri Mutt, Kappil Lake
37 Amazing Things To Do In Kerala For An Incredible Holiday In 2022!
8. Kovalam: Enjoy A Fun-Filled Beach Carnival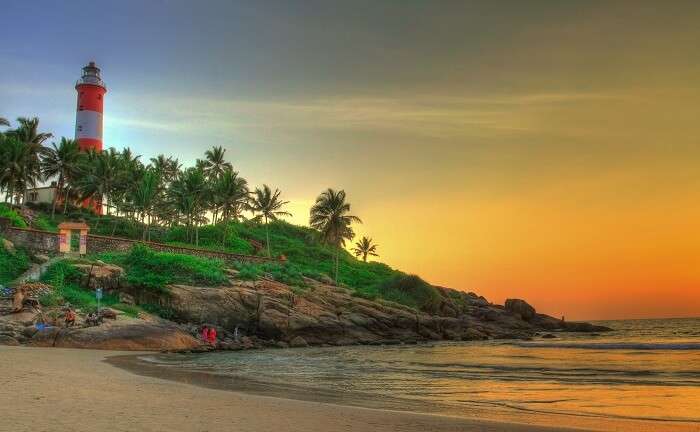 Kovalam is one of the best places to spend your New Year's in full festive glory. There are beach carnivals held here in December that are full of fun and frolic. Get into the festive mood on your trip to Kerala and visit these beaches in Kovalam that are a beautiful sight on cold winter nights.
Key attractions: Lighthouse Beach, Hawah Beach, Samudra Beach, Kurumkal hillock, Vizhinjam mosque
While planning a vacation here, choose from the most amazing resorts in Kovalam.
---
Planning your holiday in Kerala but confused about what to do? These Kerala travel stories help you find your best trip ever!
Real travel stories. Real stays. Handy tips to help you make the right choice.
---
9. Thiruvananthapuram: Shopping Extravaganzas!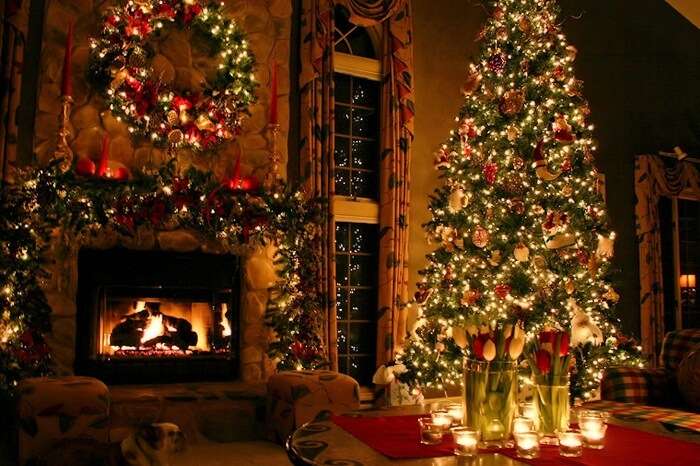 The capital city of Thiruvananthapuram is another one of the best places to visit in Kerala during winters. A perfect getaway from the maddening hustle and bustle of daily life, Thiruvananthapuram is one of the most idyllic holiday destinations in Kerala. Also known as one of the cleanest cities in India, this capital city is famous for its rich culture and idyllic beaches.
It is best to explore this beautiful city in December as the weather is nice and cold. If you are planning a honeymoon in Kerala in December, the Christmas celebrations will make your honeymoon even more special. Christmas is celebrated with great fervor here and there are shopping extravaganzas held here during this time. The highlight of these shopping extravaganzas is the Theyyam art form, in which characters like Pottan' and 'Chamundi' come alive.
Besides this, the International film festival of Kerala is also held here in December where you will see the best of cinema. Besides, the backwaters, hill stations, and lagoons of Thiruvananthapuram are the best places to visit in Kerala in December.
Key attractions: Padmanabhaswamy Temple, Kowdiar Palace, Thiruvananthapuram Zoo, Napier Museum, Attukal Temple
15 Amazing Things To Do In Trivandrum For A Thrilling Vacation In 2022!
10. Kozhikode: Where Vasco Da Gama First Set Foot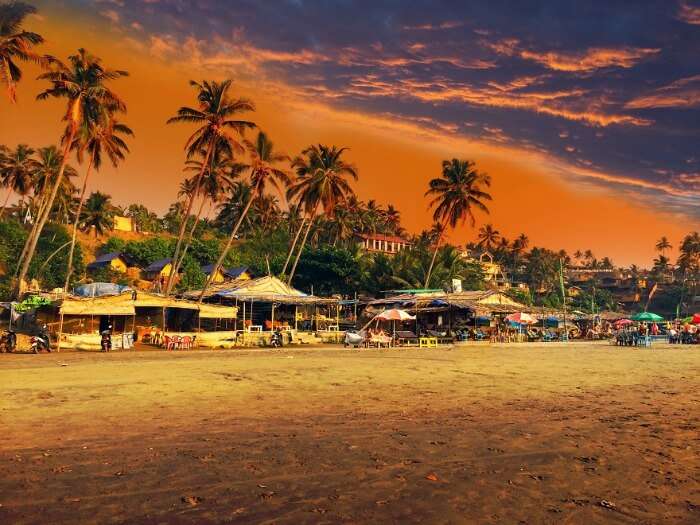 Explore the first place Vasco da Gama visited when he set foot on Indian soil at Kappad on May 27, 1498 while on your trip to Kerala. From elephant's parades to percussion events and Theyyam rituals, there are plenty of rituals and things to do in Kerala in December that take place here. You can even relax on the Kozhikode or Kappad beach whilst the cool breeze drifts across your face.
Key attractions: Kozhikode Beach, Mananchira Square, Kappad Beach, Beypore, Sarovaram Biopark, Thusharagiri Waterfalls, Dolphin's Point
11. Thrissur: A Place Filled With Festive Traditions!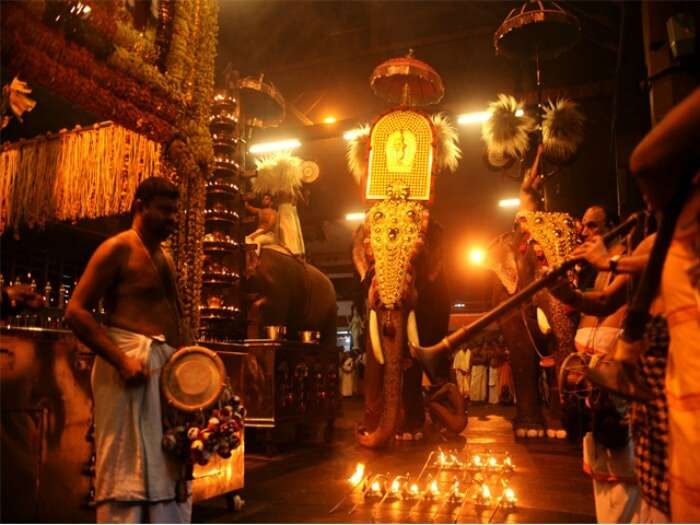 Thrissur is considered as one of the best places to visit in Kerala in December due to its pleasant climate and colorful cultural festivals. One of the popular festivals of this region in December is the Guruvayur Ekadasi that includes elephant processions as well as Chembai music festivals. The whole district is decorated and the festive spirit can be felt all around. It is a fun time to visit this district as you will get to witness the cultural fervor of this area.
Key attractions: Thrissur Zoo, Athirapally Waterfalls, Shakthan Thampuran Palace, Viyyur Jail Park
16 Winter Honeymoon Destinations In India In 2022
12. Malampuzha: Visit The 'Vrindavan Of Kerala'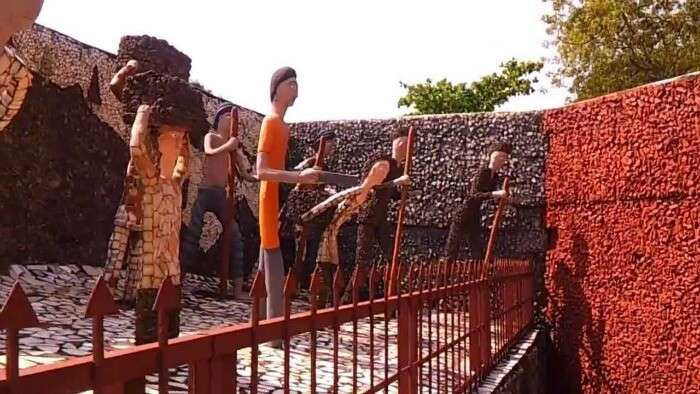 Malampuzha is one of the best places to visit in Kerala in December as the beauty of the gorgeous mountains with serene rivers comes alive in its full aspect during this season. Lush green gardens, glittering fountains and pools and freshwater aquariums make this a scenic sight in winters.
Experience the magical charm of the flora and fauna in the Japanese park and stroll along the hanging bridge in this beautiful weather. There is also a Rock Garden here you can explore where all the statues and art installments are made from waste material. Enjoy the fun thrilling rides at the Fantasy amusement park which also has a number of fountains all around that sparkle in the warm winter sun.
Key attractions: Malampuzha Dam, Thread Garden, Ropeway, Malampuzha Garden, Snake Park, Rock Garden, Japanese Park, Fantasy Park
13. Vagamon: Rolling Meadows Of Hillocks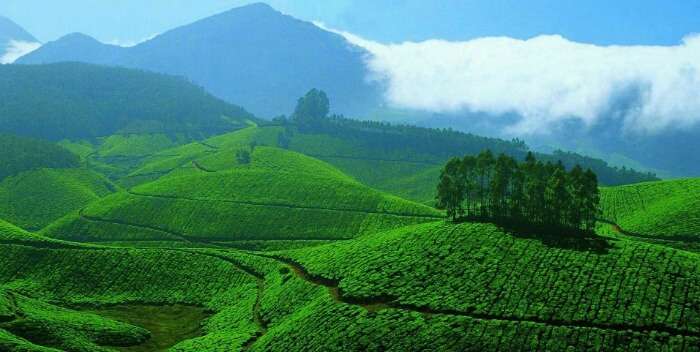 Plan that perfect getaway in December at Vagamon where cascading waterfalls, hillocks and fertile valleys will mesmerize you with their charm. The golden hue of this hill station in December will soothe you and the cool mountain air will romanticize your mind.
The deep puzzling valleys, lush tea gardens and beautiful meadows make this one of the places to visit in Kerala during December as they become a haven of tranquility. There are various trekking routes here you will enjoy in this weather. The pine forests are worth visiting in the cool winter season and you can even try paragliding here.
Key attractions: Kurisumala, Pine Hill, Kurisumala Ashram, Vagamon meadows, Pullikkanam Estate, Thangal Para
Kerala Cuisine: 21 Dishes That Make The State The King Of Culinary Art In 2022
14. Bekal: Enjoy The Magic Of Fireworks & Theyyam Rituals!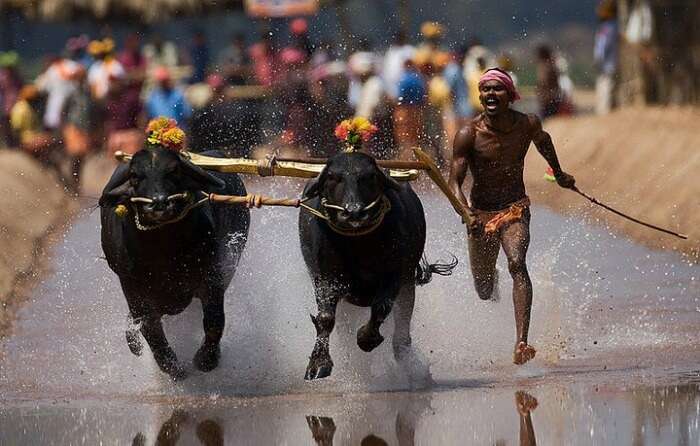 The picturesque town of Bekal is one of the places to visit in Kerala in December as there are buffalo races and theyyam rituals held here in the winter season. Grand performances, religious rites, fireworks displays during the 'Pattulsavam' festival in December make this region a cultural fiesta.
You must also watch the annual Kambala buffalo races that take place in the slushy muddy waters of this region in December.
Key attractions: Kambala buffalo races, Bekal beach, Bekal Fort, Kodi Cliffs, Chandragiri Fort, Kappil Beach
15. Nelliyampathy: Enchanting Java, Lemon & Cardamom Farms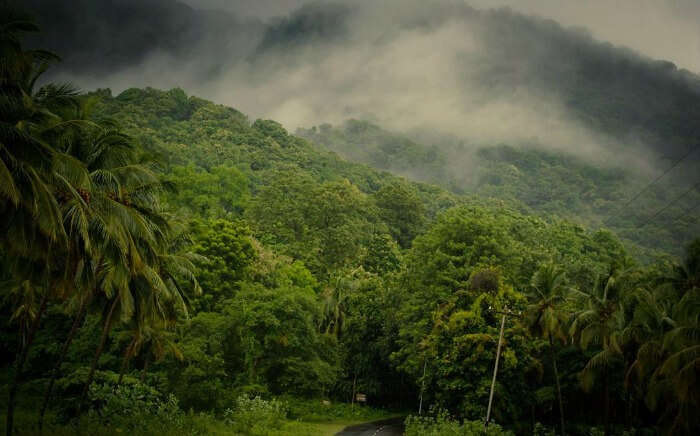 The scenic trekking routes, java, lemon, tea, and cardamom farms and misty mountains all come alive in the winter season. The resplendent beauty of this hill station in winters makes it one of the places to see in Kerala in December. The lovely climate during this time is also perfect for trekking at the Community Hall. The breathtaking valley views and the evergreen forests filled with elephants, hill squirrels and bison make this region a must-visit in December.
Key attractions: Nelliyampathy Hills, Parambikulam Wildlife Sanctuary, Padagiri, Raja's Cliff, Palagapandi Estate
16. Poovar: The Scenic Hill-Station Of Kerala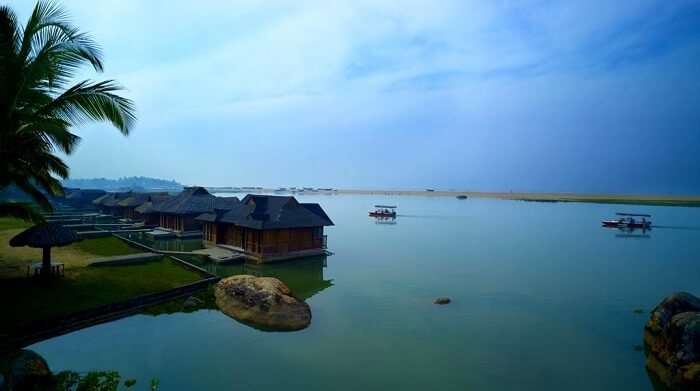 A lovely coastal hamlet, serving as honeymooner's heaven, Poovar has got it all – sea, lakes, rivers. If you are visiting Kerala for a honeymoon in December, then do not miss this haven. The village is located in Trivandrum and forms the second last coastal point where Kerala ends. A stay on the luxurious resorts in Poovar, or a night spent on the traditional houseboats of Kerala – Poovar is the perfect place to enjoy a visit to Kerala in December.
Highlights: A cruise on the lovely Neyyar River is among prime highlights of the village.
Key attractions: Poovar Beach, Elephant Rock, Aazhimala Siva Temple, and Kuzhipallam Botanical Garden
17. Ashtamudi: Beautified With Its Massive Eight-Cornered Lake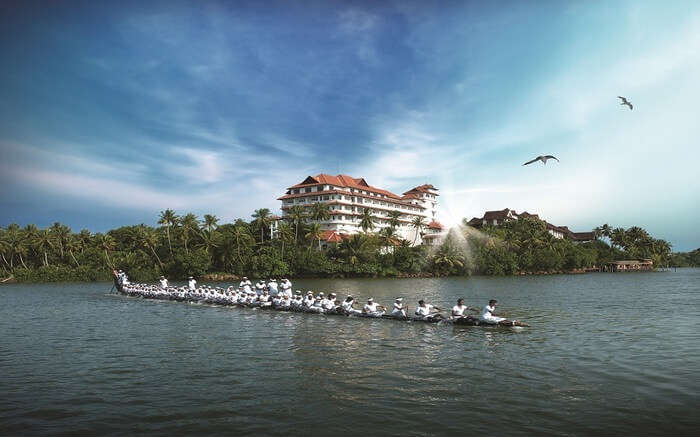 Home to the second largest lake of Kerala, Ashtamudi is one of the most beautiful places to visit in Kerala in December. The lake stretches to cover an area of 16 km of area, and finally meets the sea in Neendakara Estuary. This lake is often regarded as the Gateway to Kerala, and the houseboats and backwater resorts add further appeal.
Highlights: The Ashtamudi Lake is among the largest lakes in Kerala, and is fringed by luxury backwater resorts like Club Mahindra.
20 Best Tree Houses In Kerala That Are Perfect For An Intimate Nature Date In 2022
18. Ponmudi: Kerala's Hill-Spot Perfect For Hiking & Trekking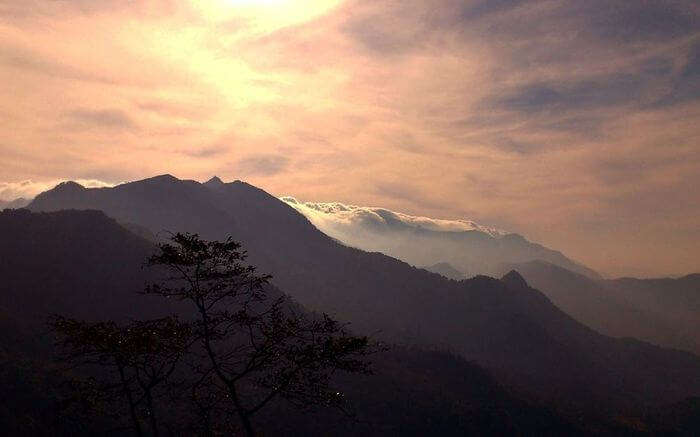 A beautiful hill station in Kerala, Ponmudi is perfect to glance at glorious sunsets, and explore nature's abundance while hiking and trekking. The tea gardens arrayed in Ponmudi make the landscape more enchanting, while the hairpin bends make it a little thrilling as well.
Highlights: Ponmudi plays a major role in the ecological balance of the region. It acts as home to about 283 species of birds, of which many are endangered.
Key attractions: Mankayam Waterfalls, Ponmudi Rock, and Braemore Marigold Estate
19. Bandipur: One Of Kerala's Best Places For Wildlife Viewing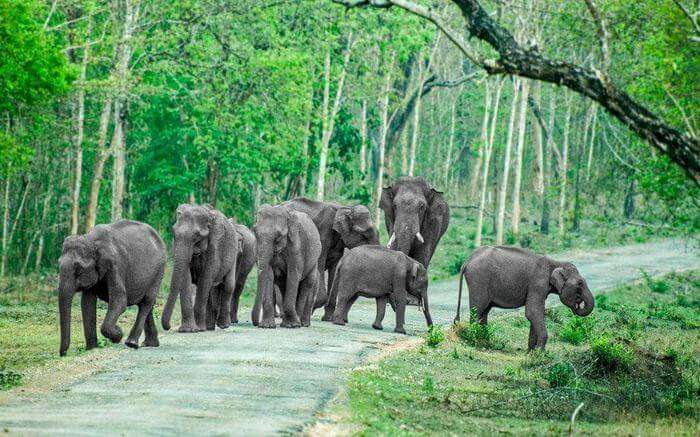 One of the best places to witness wildlife in Kerala, Bandipur National Park also is a tiger reserve. Spanning over an area of 874 km sq, the park boasts of housing the largest habitat of elephants in South Asia. The Kabini River flows in the North of park, and Moyar River flows to its South. Other than tigers and elephants, you can spot other animals like jackal, gaur, and four-horned antelope.
Highlights: Rich flora, fauna, and avifauna of the region come as a major highlight of Bandipur.
20. Kannur: Enjoy The Perfect Coastal Town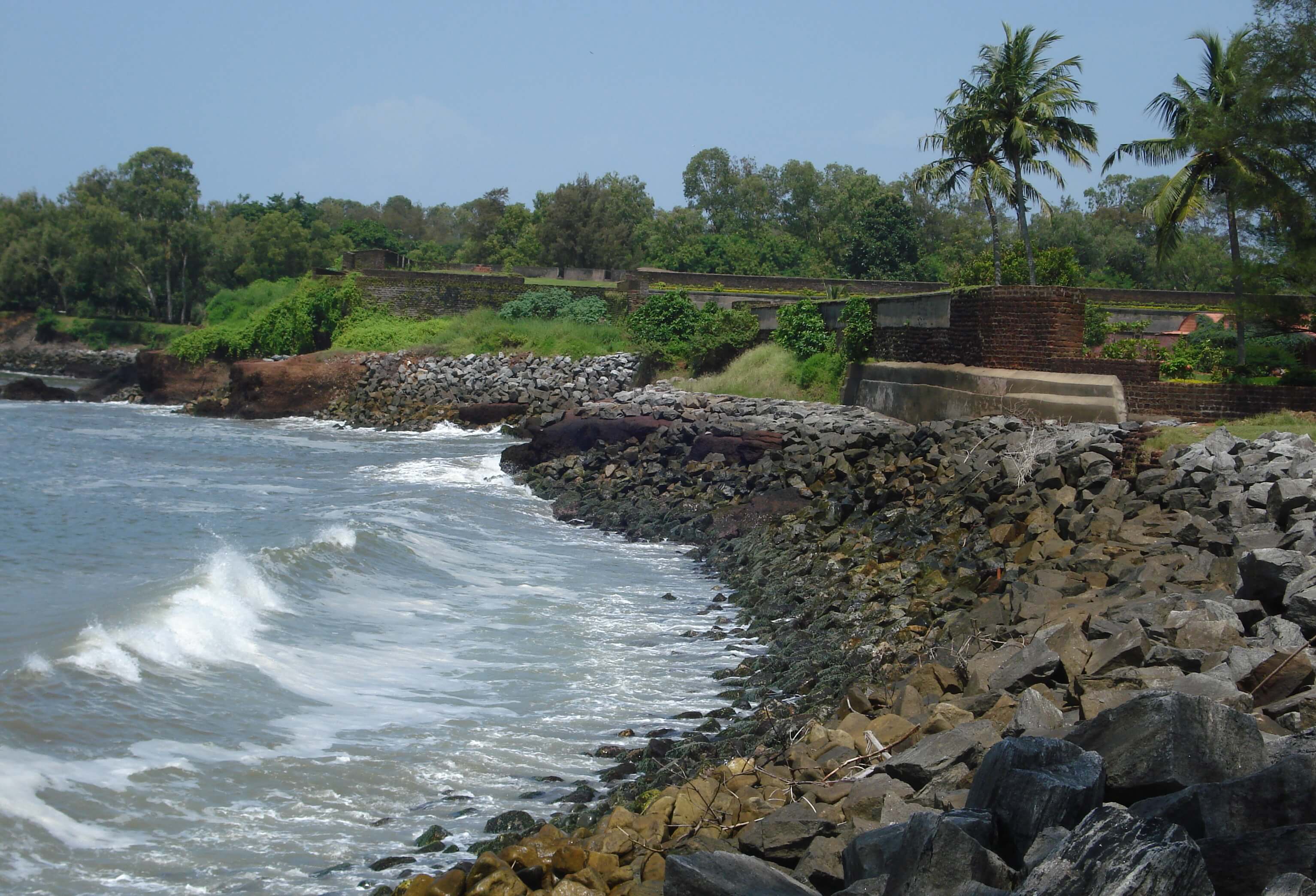 This is a beautiful place in Kerala. It is famous for its weaving industries. This coastal town has beautiful and surreal beaches. Unlike tea plantations, Kannur flaunts cashew plantations. Visit the beautiful ancient temples and enjoy the British and Dutch style architectural buildings.
Key attractions: Ezhimala Beach, Fort St. Angelos, Tellicherry Fort and Rajarajeshwara Temple
35 Exotic Places To Visit In December In India 2022 To Enjoy A Surreal Vacation!
From idyllic houseboats cruising along the backwaters to offbeat hill stations filled with rolling green meadows and mist-laden mountains, Kerala is a scenic holiday destination. The weather in Kerala in December is cool at night and warm during the day, making it perfect for exploring major tourist hotspots. Go ahead and plan a trip to Kerala in December, or any winter month!
Frequently Asked Questions About Places To Visit In Kerala In December
What can I do in December in Kerala?
You can indulge in the following activities in Kerala in December:
1. Attend the Year-End Carnival in Kochi
2. Enjoy backwater thrills in Alleppey
3. Explore the colonial hill station, Munnar
4. Celebrate Karthigai in Wayanad
5. Admire mesmerizing views of Thekkady Lake
Where can I go shopping in Kerala?
The following are the best shopping places in Kerala:
1. Spice Market, Kochi
2. Connemara Market, Trivandrum
3. Hindustan Spices and Herbals, Idukki
Is it safe to visit Kerala during Covid times?
You need to follow all the travel guidelines mentioned by the government to ensure a safe travel experience. Remain masked while stepping out and maintain social distancing. Avoid visiting crowded places and gatherings. It is advised to complete both the doses of your vaccinations before planning your visit.
Is December a good time to visit Kerala?
Yes, December is a good time to visit Kerala. The dry season begins and rainfall decreases in Kerala during this month. The average temperature in the state in December is 31°C. Decrease in rainfall allows uninterrupted sightseeing. Make sure you keep yourself hydrated and have your sunscreen handy.
Can we visit Munnar in December?
Yes, Munnar experiences the winter season from December to February. Therefore, December is one of the best months to visit Munnar. The average temperature in Munnar in December is 10 °C. The misty weather and lush green landscapes make December a perfect time for honeymooners.
What not to do in Kerala?
1. If you are not an expert in swimming, do not swim in backwaters. if you are not the surface water may look calm but the water-flow is strong under the surface
2. Do not get too close to the elephants during a temple visit. These elephants are trained and also have masters but it is still dangerous as their behaviour is unpredictable
3. Do not eat food from shady or lowly maintained restaurants. In recent years, there have been several cases of food poisoning, especially in the case of non-vegetarian food
4. Do not wander in the Periyar Forest without a reliable guide
Which month is best to visit Kerala?
The best time to visit Kerala is from September to March. However, if you are planning a budget friendly trip then you can plan your visit during off season, that is between May to July.
How many days do you need in Kerala?
Kerala is a vast state offering a variety of travel experiences. You would need at least 3 to 5 days to cover the major tourist places. A week-long vacation will also be worth it.
Which are the best places to visit in Kerala in December with friends?
Alleppey, Munnar, and Kochi are among the best places to visit in Kerala during December. Easy connectivity and several stay options come as a major requirement when planning a trip with friends, and all these places have it all.
Which are the best places to visit in Kerala in January?
Kochi, Varkala, and Bekal are among the best places to visit in Kerala in January. This month is perfect to visit these places since the seashores enjoy pleasant weather and subtle tides. You get to enjoy watersports or laze by the beach.
What should I wear in Kerala?
Prefer wearing breathable clothes while exploring Kerala. Shorts, dresses, tops, loose shirts and open shoes are some of the things that you can wear in Kerala.
---
Looking To Book A Holiday Package?
---